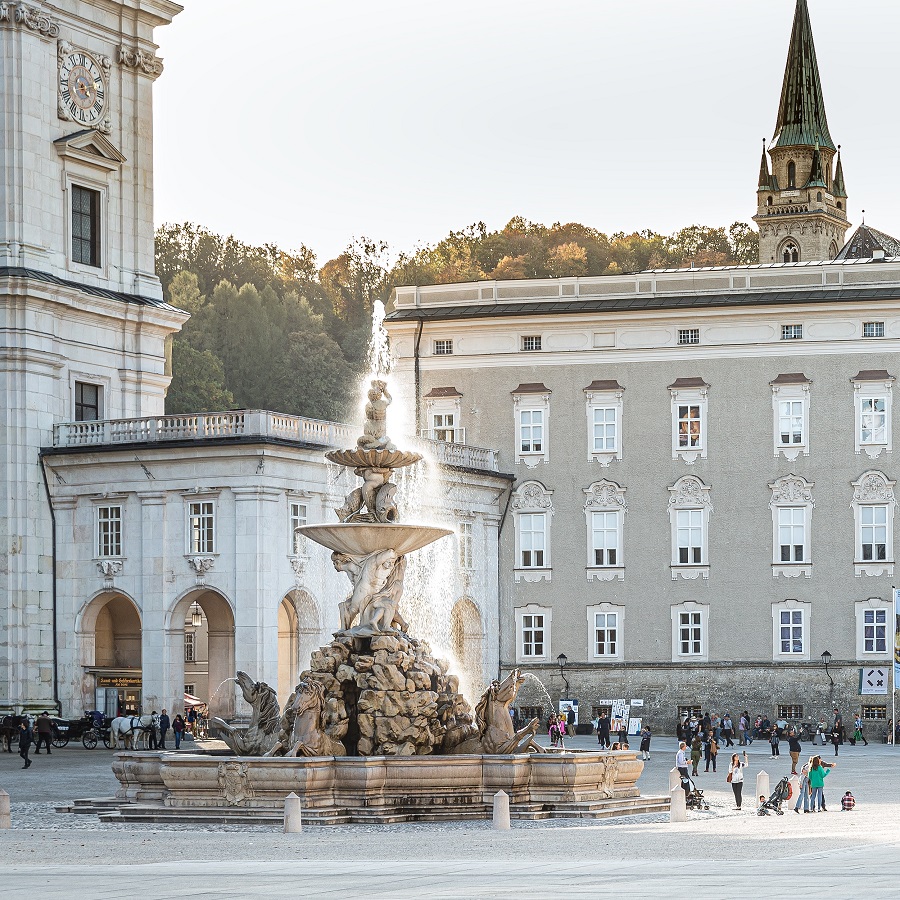 Experience the former prince-archbishopric – centre of power
Walk through the splendidly furnished state rooms in the Residenz and view exquisite paintings in the Residenzgalerie. The terrace on the Cathedral arcade offers incomparable views of the baroque heart of Salzburg and beyond. The Cathedral Museum presents sacred Gothic and baroque art treasures. You will visit the fantastic Cabinet of Curiosities, the Long Gallery of St. Peter's Archabbey and St. Peter's Museum, where you will see valuable objects from the collection of the venerable Benedictine monastery.
---
Meeting point: Inner courtyard of the Residenz, Hercules Fountain
Cost: Ticket + € 4,– guide fee
Registration requested
Remaining places can be requested at the ticket office or in advance by telephone.