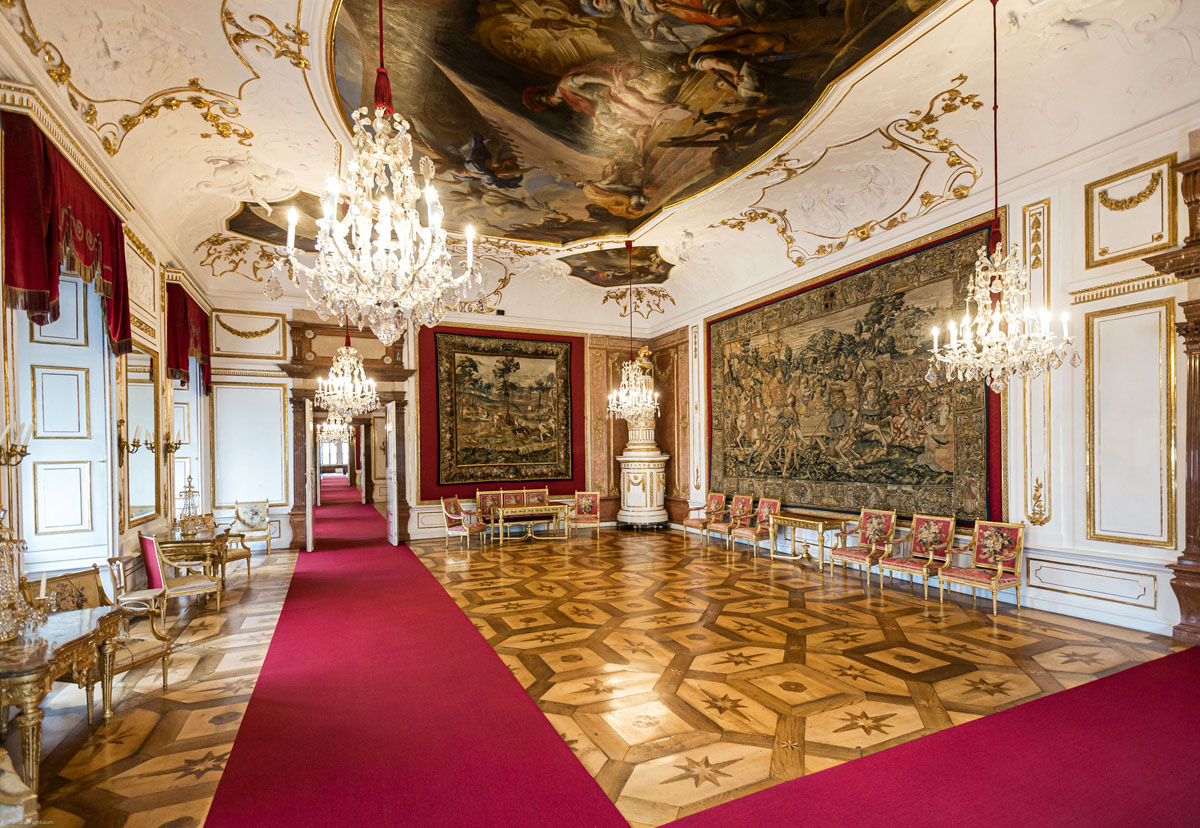 In the footsteps of the prince archbishops
The new DomQuartier makes it possible to walk around the Domplatz (Cathedral Square) on the "upper level" and gives new and beautiful views of the city and its surrounding mountains, as well as an unfamiliar and impressive perspective into its cultural heart.
We warmly invite you to take an exciting tour through the DomQuartier, where, for the first time in 200 years, you can follow in the footsteps of the powerful archbishops around Salzburg's Domplatz. Magnificently decorated State Rooms, fantastic paintings in the Residenzgalerie, terrific views of the Salzburg Cathedral, as well as artistic and religious treasures from the Cathedral Museum and the Rossacher Collection in the Northern Oratory await you. We stride through the Cabinet of Curiosities and the Long Gallery of St. Peter's Abbey with its astounding architectural history, all the way through the "Wallistrakt". There, in the new Museum of St. Peter, specially chosen treasures from the Benedictine monastery's large art collection are displayed. Your tour ends with a sensational view into the Gothic chancel of the Franciscan Church and we reflect on Archbishop Wolf Dietrich, who created this connection more than 400 years ago.
---
Duration: 1.5 hours
Price: admission plus € 80 tour fee (maximum group size: 20 people)
Meeting point: provided at time of booking
Individually bookable group tour (bookings outside of opening hours: € 400 tour fee)