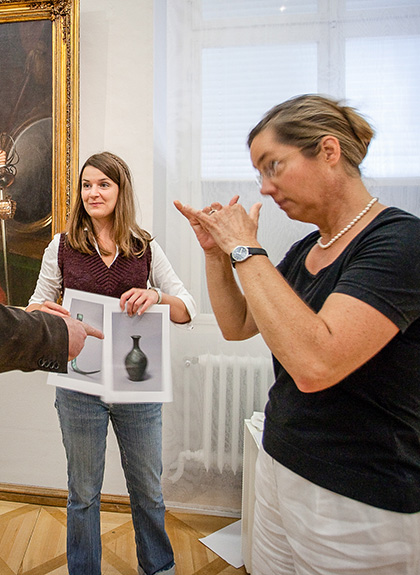 Children and young adults who are disabled can benefit from specially tailored offers. In autumn, we will begin a unique tour concept that makes the DomQuartier an experience through exciting, unconventional sensual perception and opens this museum complex to all visitors – with or without a disability.
Tours for young people with impaired vision
During a guided tour of the DomQuartier, visually impaired kids and teens experience the various information and spatial dimensions of the DomQuartier through channels other than vision. The imaginary conception of space is supported through other senses such as touch, sound and smell, allowing guests with visual impairments to experience the exciting content of the DomQuartier.
Group size: no larger than 8 visitors
Tours for young deaf people
The DomQuartier offers deaf kids and teens special tours in sign language. The tour is held by a DomQuartier facilitator and is accompanied by a sign language interpreter.