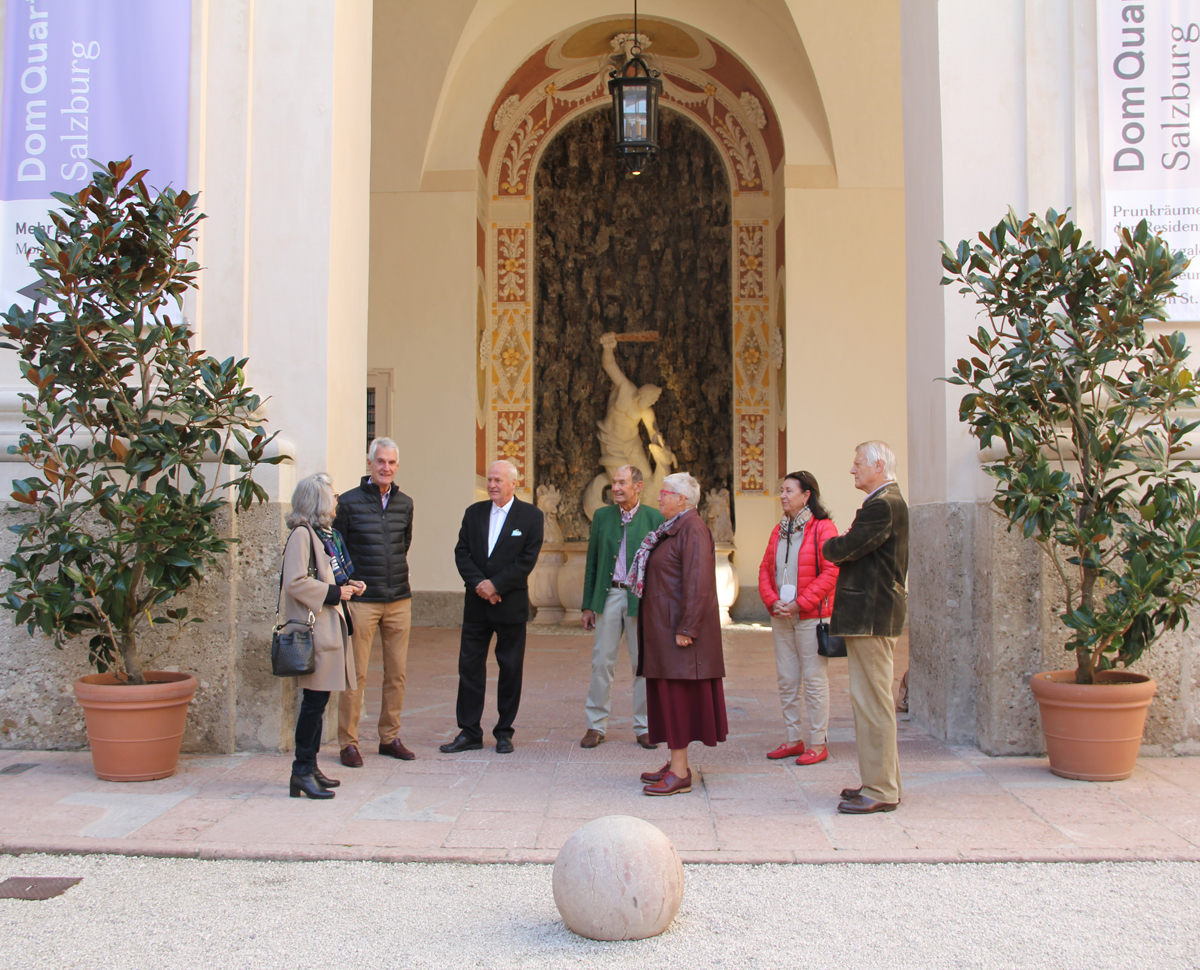 Discover wonderful art treasures in peace
We know that visiting the DomQuartier can be strenuous. After all, the tour features 2,000 artefacts from 1,300 eventful years, spread out over 15,000 square metres. In order to prevent the 1.3 kilometre "tour de baroque" through the DomQuartier from becoming a tour de force, we offer you a guided tour tailored especially to the needs of senior citizens.
The education team will modify the pace and its explanations for your needs, and a wheelchair can be provided for special circumstances. Folding chairs are prepared and short pauses can be taken at especially significant places.
---
Of course, our guides also take into account the higher level of knowledge that experienced elder visitors bring to the tour. Thus, you have an opportunity to discover the entire DomQuartier and its wonderful treasures of art.
Duration: 2 hours
Price: admission plus € 90 tour fee (maximum group size: 20 people)
Meeting point: provided at time of booking
Individually bookable group tour (bookings outside of opening hours: € 400 tour fee)