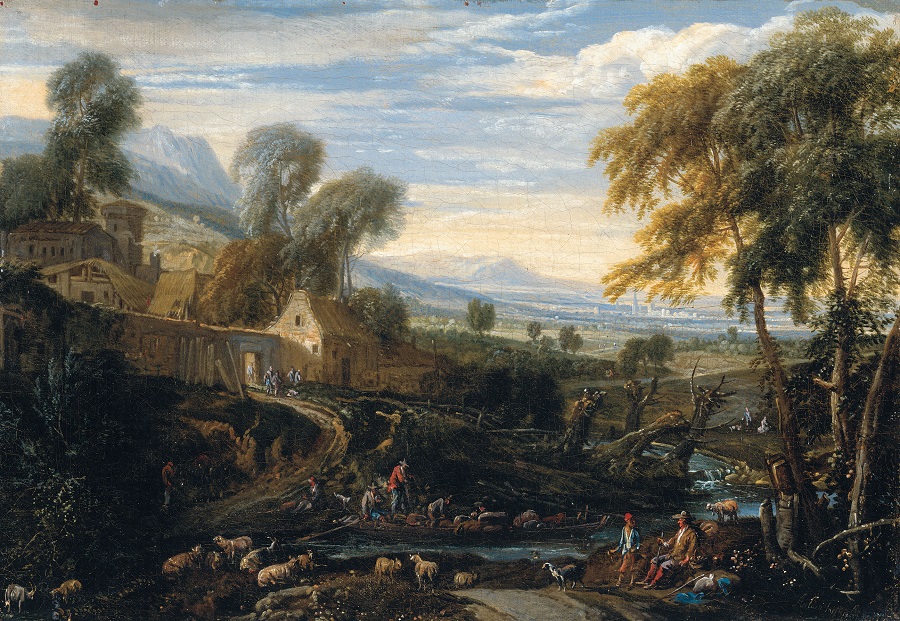 A simple enough topic, but enormously diverse in its rendering – Austrian landscape painting in the 17th and 18th centuries: a comprehensive exhibition in the Salzburg Residenzgalerie.
Upper-class and aristocratic collectors appreciated trees bowed in the wind, the play of colours in the leaves of wooded landscapes bathed in light, the perilous journey over mountain passes, the hunting party resting in a secluded spot, or the fun and bustle of a country fair. Complementing the presentation are comparisons with Dutch, Italian and French models, together with the change in style around 1800.
A catalog will be published for the special exhibition.
Lender:
Österreichische Museen, Archive, Universitätsbibliotheken und Privatsammler
Idea and Concept:
Thomas Habersatter
Curators:
Thomas Habersatter
Astrid Ducke

More about the collection of the Residenzgalerie