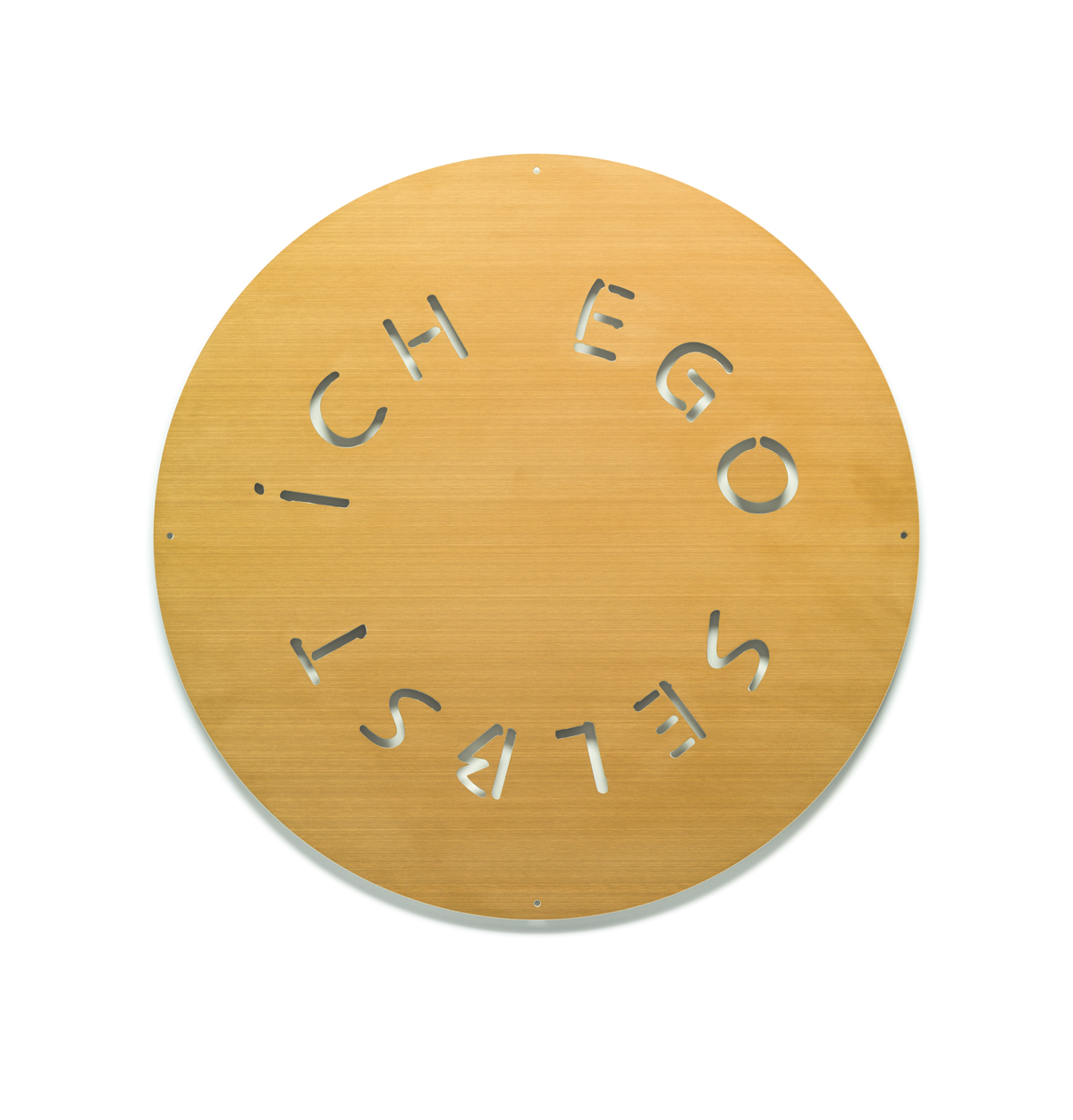 Who am I? Where do I come from? Where am I going?
In his SPIRIT project, internationally distinguished media artist Dieter Huber poses questions of our time, using diverse artistic resources to deal with the great questions of the meaning of life.
In Corpus Delicti, the contemporary Way of the Cross, Dieter Huber addresses the stations of human suffering, surmounting them spiritually (Spirit mobile as "survival box"). In the short film Renaissance he reflects on art and what will remain of it. With the installation Smiling Damokles, created especially for the DomQuartier, the artist presents us with a "smile for the Residenz" – a tongue-in-cheek conclusion.
---
SMILING DAMOKLES
A golden smile for the Residenz
Dieter Huber
23/4/–15/11/2023 im Innenhof der Residenz
Eine Mobile Intervention 2020–2023
Objekt 300 x 98 x 4 cm / 3 mm Alu-Dibond Butlerfinish & Spiegel Anthrazit / Stahlseile / Acryllack / Phthalogrün / Rosenoble Gold
THE SEMINAL MOMENT
In the midst of life – though dissatisfied with it – the courtier Damocles envies the power possessed by Dionysius, who rules the city of Syracuse with a strong hand and leads a moderate lifestyle. Damocles praises his ruler's treasures, his power and magnificence, declaring that there has truly never been a more fortunate man.
Thereupon Dionysius offers to let him experience this life for himself, to see how he likes it. The tyrant invites Damocles to a meal, at which he reclines on golden cushions at chased-gold tables, and is served with choice dishes by beautiful youths.
Damocles smiles blissfully. When he looks up, he sees hanging above his head, held by a single horse-hair, a golden sword mirroring the shape of the smile on his lips.
Otto Neumaier